Support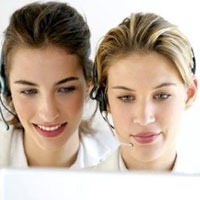 In-house IT support is simply not cost-effective for most small or medium sized companies in the UK. CJA Solutions has developed a support algorithm that allows us to provide all levels of IT support – employing highly skilled consultants who are available to our customers 24 hours a day/7 days a week.

Our full suite of IT support options includes a valuable help desk that is fully staffed with an array of experts in areas such as networking, application support and technical support. We can assist you when you are moving! We can bring your servers down, and move them to your new location and ensure that each of your employees regains full use of your IT resources as quickly as possible. We know that you cannot afford to be without your IT infrastructure for an extended period of time, and our consultants can keep you functioning at an optimum level better than anyone else in the IT support business.

We also provide remote troubleshooting and problem resolution services for our customers. That means that no matter where you are in the world, if you can access a network – we can assist you in solving your IT issues.

Because not every company shares the same needs in terms of IT support, CJA Solutions is pleased to offer a variety of IT support packages developed specifically with small and medium sized businesses in mind.

The most commonly selected IT support package provided by CJA Solutions is the Pay on Use option. Selecting this option means that you do not PAY for our IT support services until you NEED our IT support services.

Our Fixed Cost Per Machine option provides you with a Service Level Agreement (SLA) detailing the specific services which will be provided for an annual fee, paid per machine. The SLA will list inclusions and exclusions and our terms of service. This option is preferable to larger companies and small companies that can never afford IT downtime.

Pre-Paid Hours are another option that is commonly chosen by businesses that anticipate the need for CJA Solutions IT support, but are unsure about which services they might need. Pre-paid hours can be utilized by your company to obtain on-site or remote access troubleshooting or repair, consultancy, project coverage for events like an office or server move, and many other types of support.

CJA Solutions promises to meet your need for fast response times, effective troubleshooting and hassle-free problem resolution. Compare CJA Solutions wide offering of IT support coverage offerings, and you will discover that we are the UK's best IT support provider.